NUNTIUS by Gabriëlskloof | Wine label
A wine label design for the Gabriёlskloof wine farm inhouse wine.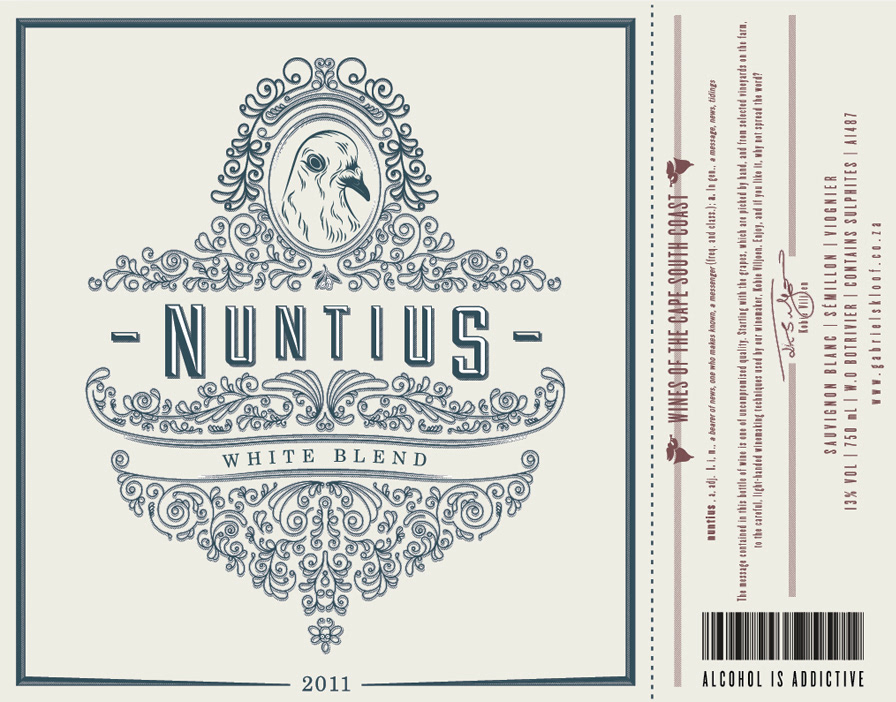 The concept behind this label is based on a carrier pigeon called 'Nuntius', meaning messenger in Italian.
To differentiate the red and the white blend, male and female pigeon characters have been illustrated.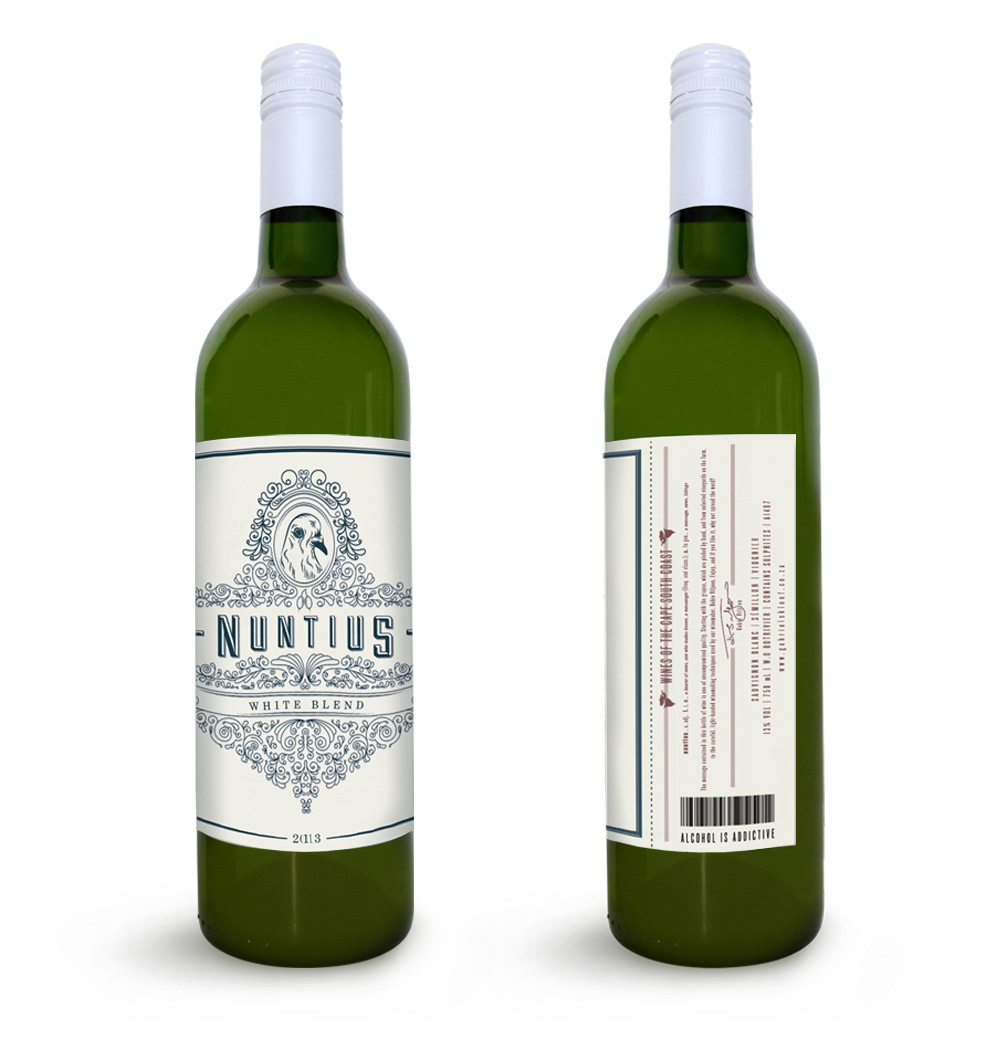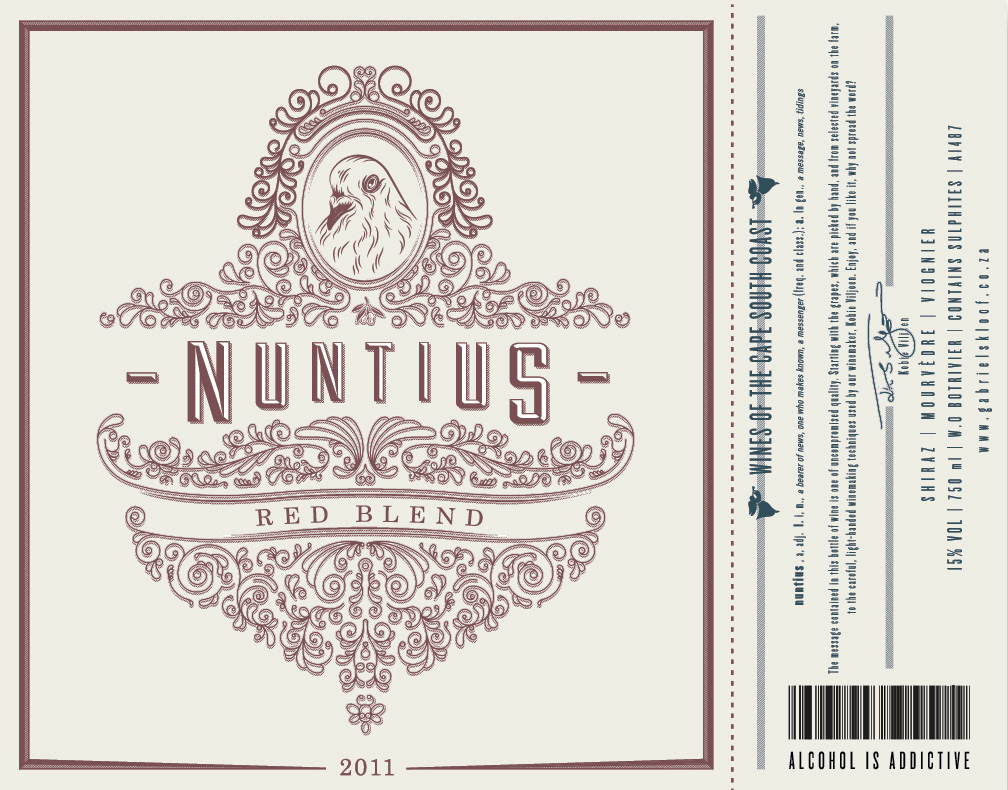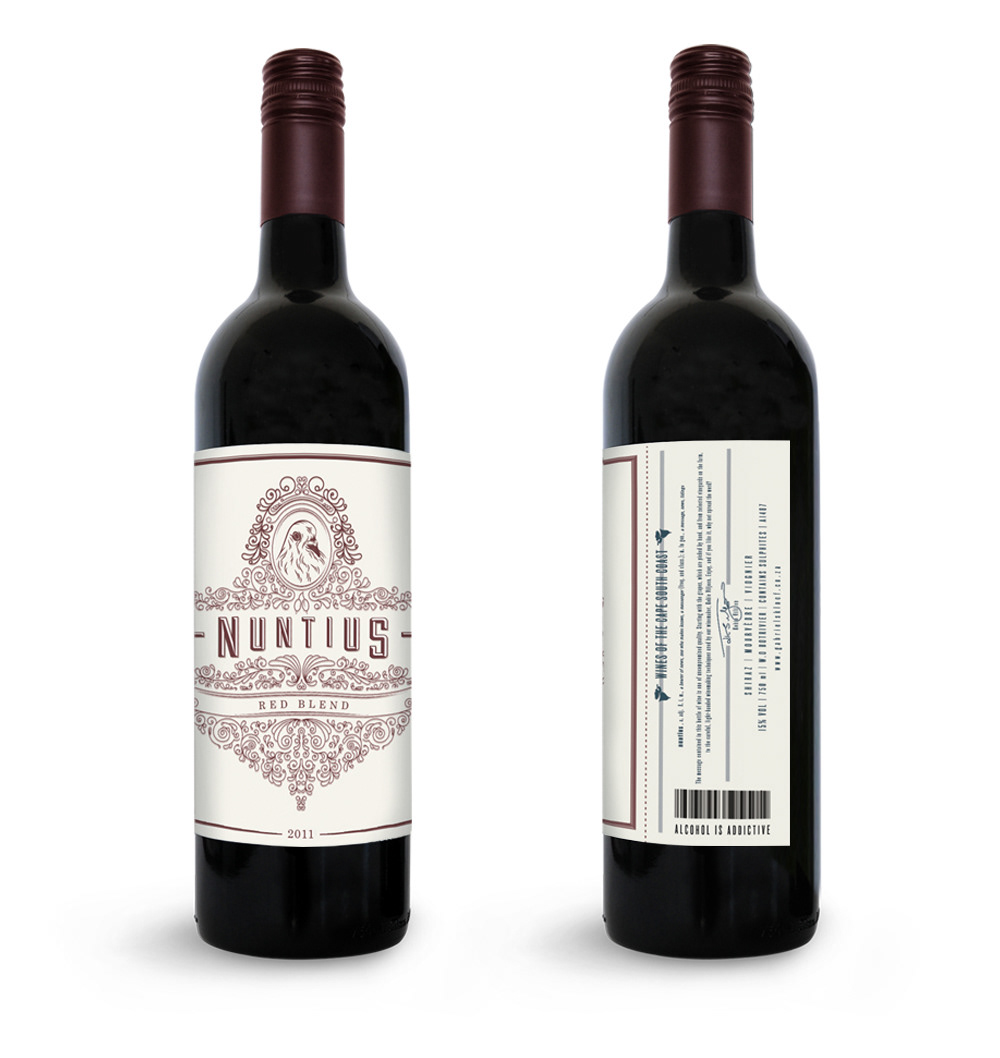 Agency: CODE (company of designers)
Client: Gabriëlskloof
Concept developer: Marike Brown
Creative Director: Michelle Viljoen
Illustrator/ Designer: Cassandra Leigh Johnson