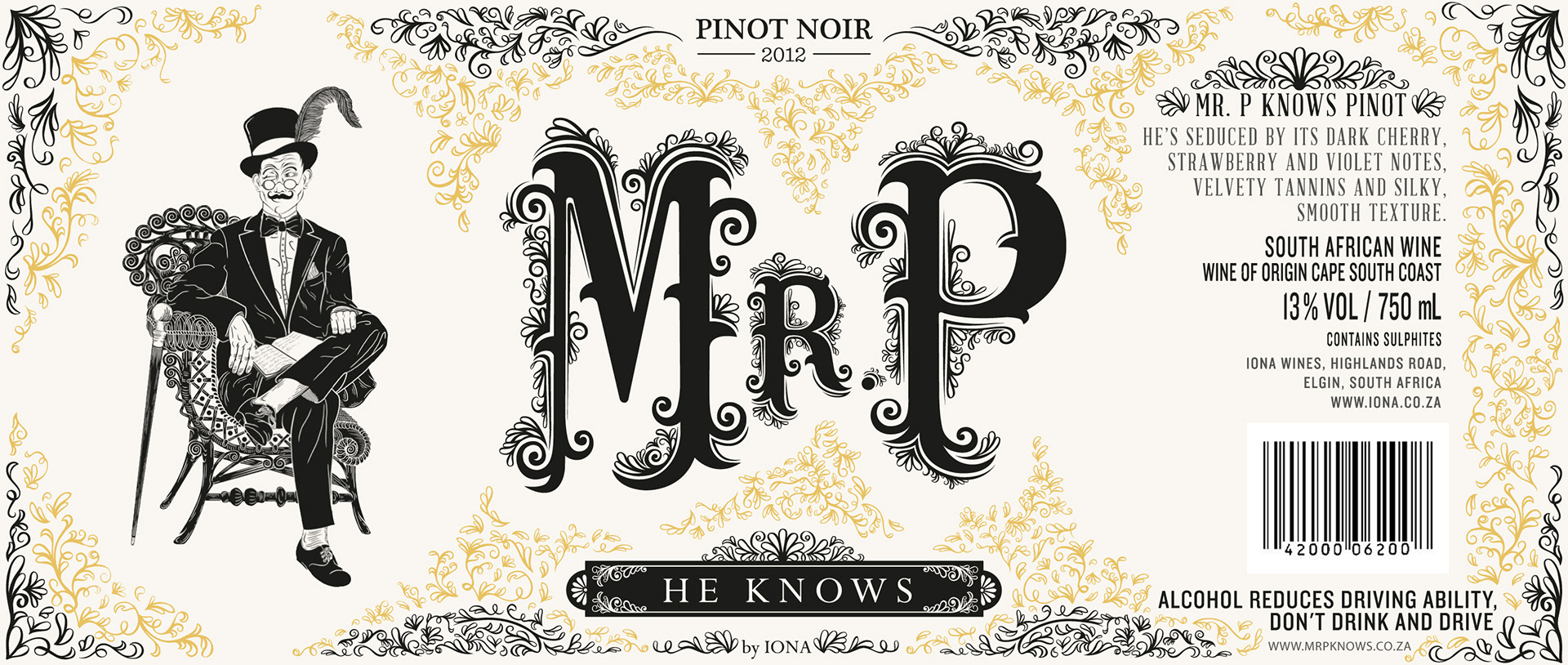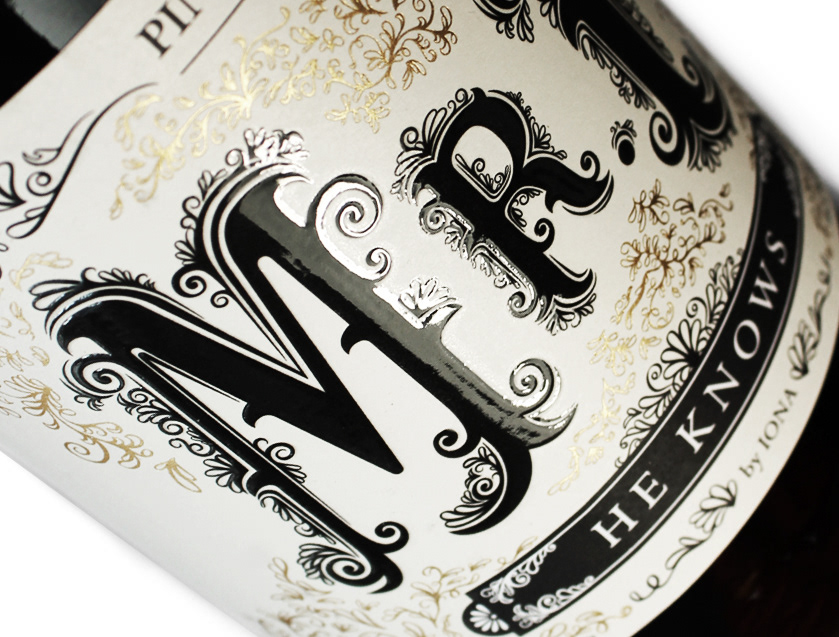 Mr P - by Cassandra Leigh
''In case you don't know a great deal about Pinot
We have just the man with his feather, hat and bow.
Good old Mr. P with a nose for the best.
He truly knows his Pinot's, he'll put yours to the test.
With a feather in his pocket and notebook in hand,
he slowly sips his glass, They hope it's not too bland.
He raises his brow and has a look around.
He gives a subtle wink, the wine makers have done him proud.
As Mr. P has no time to chat, he casually walks away with a feather in his hat.''
Agency: CODE (company of designers)
Client: Iona
Creative Director: Michelle Viljoen
Illustrator/ Designer: Cassandra Leigh Johnson
Copywriter: Poem - Casssandra Leigh Johnson | Back label copy - Andrew Gunn
Photography: Cassandra Leigh Johnson